Monday – Friday (8:30 AM – 5:30 PM)
27 Hume St, Huntingdale VIC 3166, Australia

Welcome to Melbourne Auto Gas
We offer a full suite of automotive services for European, Japanese, Australian, and American cars and four wheel drive (4WD) vehicles at budget-friendly prices. We serve our customers with complete dedication as we believe that they deserve the best. Our detail-oriented and customer-focused technicians will cater to your needs for auto repair and auto maintenance in an efficient and friendly manner.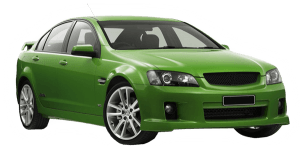 We are VACC Accredited Huntingdale service Centre certified and provide quality car services at reasonable costs.We are a service orientated company who puts the customer first with staff that are always happy to help.
Our certified car mechanics aim is to is to find the best solutions to your concerns, we guarantee you will be satisfied with the work done on your vehicle once you leave our premises. We are committed to value for money repairs using only the best parts available to us, to ensure you send more time on the road and less time getting repairs.
We set the bench mark for quality gas conversions, only the best parts and after sales service.
We strive to offer a complete one stop shop for all your mechanical needs using the right products at the right price. Our services include Full vehicle mechanical servicing, auto electrical, transmission servicing and repairs, fuel injection diagnosis and repair, computer diagnosis, testing and repairs and LPG conversions, transmission repairs, Auto Gas Conversions and LPG Installation at affordable costs.
Automotive and LPG for all your vehicle repairs and maintainance, Bumper to Bumper
For over 30 years, our dedicated service and genuine care for your vehicle has seen the company steadily grow and has a reputation as an honest and trustworthy company offering value for money services.
Our commitment to our clients,
No extra expenses added relating to your vehicle without your approval
A pick-up drop off and service (within a moderate distance)
Courtesy car avalible
Qualified and skilled mechanics that have a wide range of experience
Reminder letters to give you peace of mind
Comfortable waiting area if you need to wait while we work
We are proud to be affiliated with
Great service & great mechanic. Evan is the MAN for all your car repairs.
I brought my land rover for a LPG work to get it roadworthy compliant, price really competitive and as quoted and happy about the work done.
Great service and a fair price.. explained my options and gave my great advice.. pleasure to deal with…